Public Speaking
As an, entrepreneur, business owner, author and past corporate executive with a history of personal successes let me pull out my toolbox of inspirational stories to galvanize and inspire your team to strive for excellence! Or maybe you simply need a speaker with a great deal of heart to keynote a company function or meeting, Your help is just a click away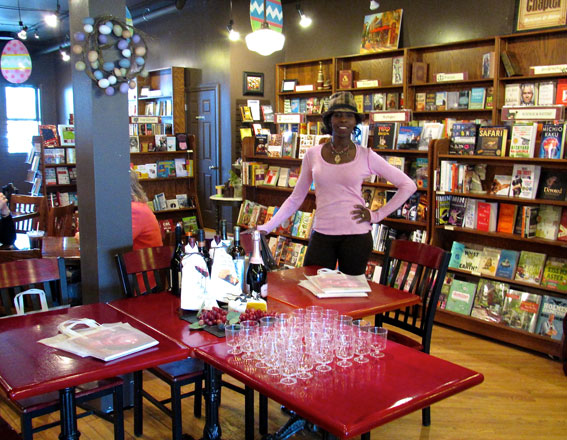 ​Experiential Book Signing Parties
Let me make your next book club party most memorable!
Could there be a relationship to you and what you choose to drink?
Need a unique and engaging experience for your next soiré​e?
Want to understand why certain foods affect wines differently?
Vegetarian, cool! You don't need meat to appreciate big bold red or white wines; who knew!
​Service Industry Consultancy
Let us help you with wine and spirits education training for your staff, Selection and curating your wine list, Support planning of industry specific events.
​Fashioned Wines
Uniquely BwineDate…is a service which not only elevates the quality of an image (fashion or interior design) show but broadens the senses along the way. This service is tailored specifically to fashion, interior designers and real estate agents. Connect with us to understand how we can partner in making your showroom an enhanced success, enjoyed by all! Click here
​​Wedding, Bachelorette/Bachelor Beverage Planning.
​Yes, there is such a thing of expertise AND we are your extended team to make your beverage dreams come true for that special occasion. We work with a catering service of your choice or leverage one of our partners to achieve the proper pairing for your BIG day! We've been down that path in ceremony and recall how important it was to have the ideal sips for your guests. We at Bwinedate strive to hit the mark of satisfaction between you and your guests. We even curate the ideal toast after a quick chat with the bride and groom or wedding planner. As well, we like to think we provide a little magic when hosting Bachelorette / Bachelor parties. In either case, we will go the distance to design the proper sips to augment any menu and within most budgets.
​We also understand the concept of DIY and offer consultative services for you to handle the logistics under the guise of a certified sommelier.